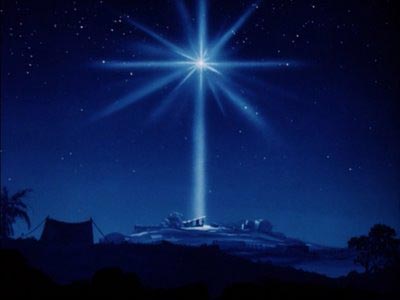 We have journeyed all the way through this season to find ourselves here. We sit on the eve of Christmas.
The hours pass and we come face to face with the moment in time when God gave us all we would ever need to be free. On this night, a few thousand years ago, angels watched with wonder as a donkey carried the hope of humanity to a small town in the Middle East. Others prepared to take tidings of great joy to shepherds in fields. Kings were on a journey following a star. People everywhere were hustling to find beds for the night.
Mary pondered in her heart and Joseph prayed for guidance to get his new wife warm and safe. God the Father watched as His son's journey into our world was just about to begin.
The baby prepared to enter time and space, flesh and blood, pain and sorrow. A sinful world was about to receive a Holy God. A broken humanity was about to begin the journey to redemption. As far as Holy nights go, this one stands alone!  Let us ponder in our hearts the magnificence of this night a few thousand years ago. Let's sit quietly and reflect on what those events mean to us. Let's consider our redemption and the night it all began. Be still and know that He is God.  Silent night, Holy night!
Today – Ask God to help you forget everything around you and ask Him to help you focus on the significance of the day ahead.